CosaTron offers commercial customers a wide variety of systems from one room light duty specialist applications to large scale heavy duty systems that can accommodate any design specification.
Every CosaTron system uses the same patented air quality technology to remove pollutants and contaminants to improve indoor air quality. Every system are designed to work with existing HVAC systems. CosaTron offers: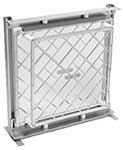 for custom design applications within new and existing HVAC Systems

custom designed systems for use with down flow HVAC systems, common in high-tech applications such as computer rooms, server farms and laboratories
for use in HVAC systems up to 40 tonnes.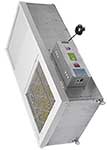 a specialist unit for use with 3-5 tonne HVAC systems.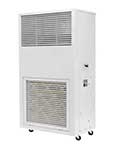 self contained fan units that can be used independently and anywhere in a building.